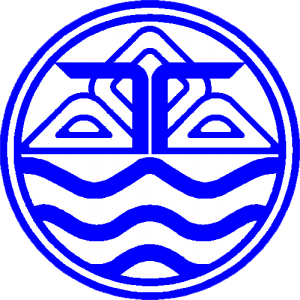 Aquathai Co. Ltd. is a subsidiary of Italian-Thai Development, the largest contractor in Thailand. It is active in the water and wastewater treatment system in Thailand since early 1970's as a Water Division and was founded as Aquathai in 1985. Aquathai (AQT)is a Thai leader in design, construction and operation of water and wastewater treatment systems. AQT is capable in working either as a main contractor or a mechanical and electrical equipment contractor/subcontractor. Some of the completed water and wastewater treatment systems by AQT included the treatment plants at Maptaput Industrial Estate for Industrial Estate Authority of Thailand (IEAT), Eastern Industrial Estate in Rayong, Sam Senand Mahasawat in Bangkok for Metropolitan Water Works Authority (MWA), Rayong Industrial Land (RIL) and Thai Cogeneration or COCO. Water treatment plant capacity of more than 1,000,000 m3/d had been constructed by AQT so far.
Other than a construction of water and wastewater treatment plants, AQT also has an expertise in a mechanical and electrical (M&E) construction of pumping stations including the raw water pumping station at Chacheongsao for East Water, raw water and transmission pumping station for MWA at Tha Chin, Mahasawat and Sam Sen and other industrial estates such as Siam Cement and Thai-German Industrial Estate at Saraburi, a total capacity of more than 700,000 m3/d.
Italthai Group, our parent company, comprises of more than 30 companies and has more than 30,000 full-time staff. Its operations are divided into 4 areas; Construction,Trading, Manufacturing and Hotels and Real Estate. Italian-Thai Development Plc., construction and developer arm of the group is the largest construction company in Thailand who involves in many large infrastructure projects including the world-renown SuvarnabhumiInternational Airport.
Our Scope of Services:
Water and Wastewater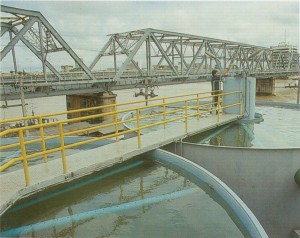 Construction
Design/Construction/Procurement/Installation/Commissioning
Design/Construction/Finance/Operation
Operations and Maintenance
Design/Construction/Operate
Engineering Feasibility Studies
Design Services
SCADA
Rehabilitation and Upgrading
Environmental and Solid Waste
Environmental Engineering
Asset Management
Waste Engineering & Construction Services
Flood Control and Prevention
Engineering & Construction
Construction Management/Construction
Design/Construction
Industrial/Government/Municipal/Commercial Projects
General Services
Feasibility Study Services
Project Management Services
Aquathai is aware of an importance of operation cost saving and the system optimization. Therefore, we provide the operation and maintenance services for various kinds of water,wastewater as well as process water systems by our qualified and well-trained staff.
Following are examples of our past experiences in O&M services: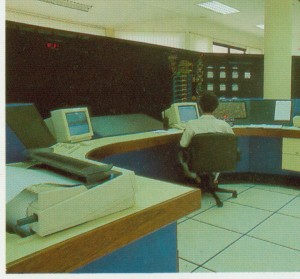 Operation and maintenance service for both Ratchaburi-Samutsongkram BOO Plants of Egcom Tara, total 36,000m3/d
Operation and maintenance service for the MahasawatWater Treatment Plant, capacity 400,000 m3/d., MWA forover 2 years
Operation and maintenance service for the MWA's Rama VI Filtration Plant since 1989 up to 1998
Wastewater Treatment Plant
To create better life, quality, environment and society along with the nation's development, Aquathai has developed and employed the state-of-the-art wastewater treatment technologies directly respond to each customer's demand.
Aquathai has constructed the wastewater treatment systems in both large scales such as Central Wastewater Treatment System for the industrial estate and small scale such as the hotel wastewater treatment. Following are some examples of our past experiences:
Chiangmai Wastewater Treatment Plant, capacity 50,000m3/d
Wastewater Treatment Plant at Map Ta Phut Industrial Complex and Urban Areas (Phase I&II) total 10,000 m3/d
Eastern Industrial Estate Wastewater Treatment Plant,capacity 12,000 m3/d
New Bangkok International Airport or Suvarnabhumi Airport, Central Utilities-Wastewater Treatment Plant,9,000 m3/d
Don Muang International Airport – WWTP, 4,000 m3/d
Amari Watergate Hotel- 800 m3/d
Raw Water and Water Distribution Network
Water is one of major infrastructures necessary for the community development. Therefore, water distribution and transmission network is a major ingredient of this establishment.
Aquathai has provided the service of trunk main installation, raw water piping and distribution network to MWA, PWA and major industrial estates. Following are some of our work: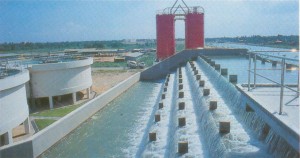 Nongkhae Industrial Estate, Saraburi- raw water supply including pumping stations, electrical and instrumentation work
Chacheongsao Raw Water Pumping System- supply and installation of 6 units at 1,872 m3/h pumps with air suppression system
Samutsakorn Water Supply- expansion of water network including clear well and pumping stations
Chonburi-Bangpakong Water Supply Phase III installation of raw water pipe and accessories
Water Treatment Plant
Aquathai has an impressive experience of design and construction of the water treatment plant (WTP) since the company has been established. We have a long list of references either in large or small scale, manual-control or automatic-control system. The design concept concentrates on process optimization, capital and operational cost saving and small footprint.
Aquathai has completed many large WTPs provided for many organizations such as: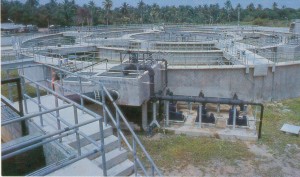 Mahasawat Water Treatment Plant, a capacity of 400,000 m3/d each in both Phase I and Phase II, MWA.
Samsen Water Treatment Plant with a capacity of 140,000 m3/d for MWA
Aquathai has also standard plant and prefabricated units to such well-known organizations such as:
Prefabricated Water Treatment Plant at Amphur Bankai, Rayong, capacity of 12,000 m3/d, PWA
Siam Cement Industrial. Estate, Saraburi, Siam Cement Group
Rayong Industrial Land, Rayong, Siam Cement Group