Four Seasons, Samui- Grey Water System
Client: Four Seasons, Samui (Minor Group)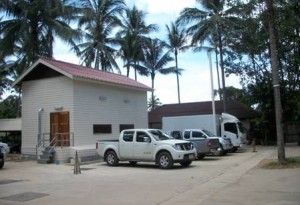 Location: Samui, Thailand
Highlight of Features:
The system upgrading of the existing WWTP of the Four Seasons Resort in Samui. The addition of laundry pre-treatment of 120 cum./day and the new WWTP of 260 cum./day within the luxurious hotel resort and residence complex while maintaining the existing plant entire period.
Challenges and Solution: The work method and sequence is the most important factor to the success of the work.
Construction time: 8 months including commissioning and start up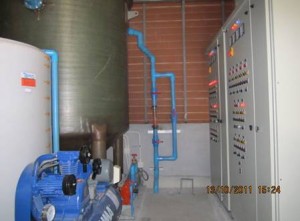 Completion Date: December 2011
Contract Value : 17.4 MB
Aquathai was awarded based on the project plan, execution and the technical merit of the project requirement. The scope of service included detailed design, construction, supply, installation and commissioning services for the upgrading of the Four Seasons- Samui's Grey Water system:
Laundry pre-treatment of 120 m3/day, by oil removal and pH adjustment
New Central Wastewater Treatment Plant, 260 m3/day, Activated Sludge System (Underground)
Sludge Handling by thickening and dewatering by filter press
Treated effluent reuse
Connecting pipe work
Package treatment for beach villa of 1 and 6 m3 capacity
Electrical, control and instrument
Commissioning and start up services