Water Treatment Plant For Bankai, Rayong Water Work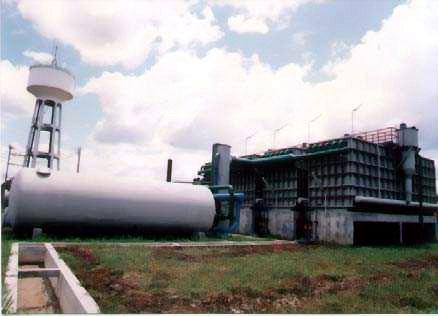 Client: Provincial Water Works Authority
Location: Bankai, Rayong, Thailand
Features: Pre-fabricated steel WTP with innovative design featuring Lamella Sludge Blanket type clarifier.
Completion Date: October 1992; 7 months period
Contract Value: 15 MB
Aquathai had designed, constructed, supplied, installed and commissioned of a water treatment plant for PWA in Rayong. This surface water treatment plant use the high rate clarifier with lamella module enable even higher rising rate. It was built in steel structure to be implemented on a fast track basis. The capacity is 12,000 m3/d.
The scope of work include:
Lamella Sludge Blanket Clarifiers
Sand filters with automatic backwash facility
Chemical feed system
Control room