Mandalay International Airport
Client: Mandalay International Airport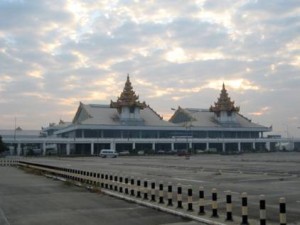 Location: Mandalay, Myanmar
Highlight of Features: The BNR wastewater treatment plant with a mechanical dewatering using sludge centrifuge and complete with an effluent reuse or tertiary treatment system.
Challenges and Solution: The project was on schedule while other parts of the airport are still under the construction. Synthetic wastewater was necessary in order to commence the process commissioning.
Construction time: 12 months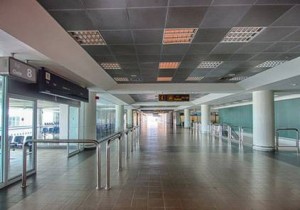 Completion Date: 2 April 2000
Contract Value : 24,195,162.85 MB, total
Aquathai is a nominated subcontractor to Italian-Thai Development for the Mandalay International Airport project. The project consist of Water Treatment System capacity 1,200 cum./day, Wastewater Treatment System and Fire Pump capacity 380 m3/hr supporting new international airport and its facility. The scope of service included detail design rechecking services for process, mechanical and electrical work, procurement, supply, installation and commissioning.
The Capacity of this plant is 9,000 cu.m./day, the system includes:
Inlet Pumping System.
Pretreatment system- Drum Screen, Vortex Grit Removal and Grit Classifier.
Secondary treatment system, BNR activated sludge treatment   with centrifugal air blowers, fine bubble diffusers, and   submersible mixers.
Secondary Clarifier with a diameter of 22.5 meter complete with RAS & WAS pumping.
Tertiary treatment system with a dual media filter using air scour blower and backwash water pumping system.
Recycle water treatment system, designed to reuse the treated water in the plant area, completed with a disinfection process, pH control system and the Pumping with ancillaries.
Sludge handling process using a mechanical sludge dewatering process with lime stabilization.   The system include a holding tank with mixer, sludge feed pump, centrifuge machine,
polymer feeding and lime storage and feeding system.
Odor control system with odor fan and soil bed filter.